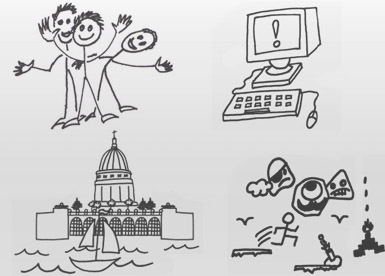 We Like To Play Games. We Love To Create Games.
Hi There! We are the folks at IQ Games. We live in Madison, WI and work at IQ Foundry, an interactive design studio. We make cool stuff like interactive websites, videos, and online tools.
Best of all, we create games.
Thanks for visiting our site, and remember.... If you buy our games, we'll keep making them!
Thanks for your support.